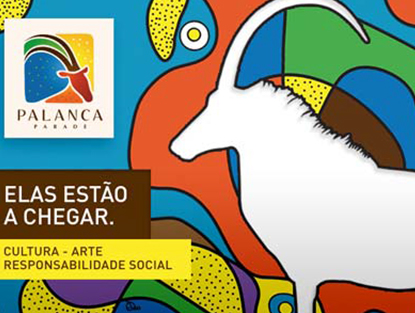 PALANCA PARADE
Palanca Parade is the first edition of an innovative initiative of the Original Foundation, a Foundation created by Original Brands that, through the giant black sable antelope, the national symbol of Angola, aims to raise funds to help thousands of disadvantaged children who require minor surgeries to correct physical disabilities.
The project also seeks to contribute to the preservation of the giant black sable and the environment in Angola, as well as its art and artists.
Ergicon actively participates in the Palanca Parade initiative with the KALUNBA sable antelope.