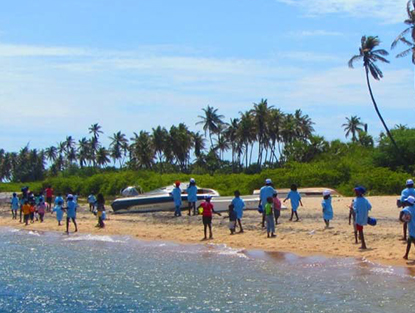 THE ARTS VILLAGE – CHILDREN OF MUSSULO
Among other initiatives, Ergicon actively participates in the Arts Village – Children of Mussulo. The Arts Village is a non-profit initiative and its main objective is to promote the social inclusion of children and teenagers in the Mussulo Island, combat violence, improve family and social relationships and eradicate child labor.
The project aims to empower the children and youth of the Island with the knowledge and skills necessary for the performance of a job and for their participation in the economic, social and human development of the community. Ergicon participated in the Christmas Party in 2013, attended by about 2,500 children from the 7 districts of Mussulo Island.